Pharmacology, Toxicology, Clinical Efficacy, and Adverse Effects of Calcium Polycarbophil, An Enteral Hydrosorptive Agent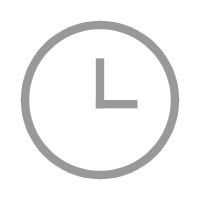 2021-08-18
Toxicological Properties of Polycarbophil and Calcium Polycarbophil
Acute Toxicity
Determination of acute toxicity in rats was difficult because of the necessity of feeding large amounts of resin (up to 15 g/kg/day).15 The LD50 of calcium polycarbophil in young adult rats approximated 20 g/kg. Deaths, apparently due to gastrointestinal obstruction, were associated with massive doses and occurred within 12 to 24 hours after administration; no systemic toxicity was noted.4
Calcium polycarbophil 1 g/kg (of polycarbophil) was administered once by gavage to mature male and female rats, and they were observed for 14 days. Diarrhea was observed tn all rats, but only on the first day. No deaths or gross pathological findings were noted.4 It is presumed that the diarrhea represented an "over-load" diarrhea. Rat weanlings receiving 25% of their feed as polycarbophil survived only 7 days, but weanlings given 15% of their feed showed only a decreased growth rate.15
Male and female mongrel dogs were given 5 g of polycarbophil (as tablets) daily for 14 days. No pharmacological, toxicological, or gross pathological effects were noted.4
Table 3. Amount of Calcium Potentially Available for Absorption with Administration of Calcium Polycarbophil at Recommended Doses4
Age

Daily Dosage of Calcium Polycarbophil

(g)

Daily Dosage of Calcium

(g)

Infants (up to 2






years)

0.6-1.2

0.12-0.24

Children (2 to 5






years)

1.2-1.8

0.24-0.36

Children (6 to 12






years)

1.8-3.6

0.36-0.72

Adults

4.8-7.2

0.96-1.44
Polycarbophil at Recommended Doses4
Subacute Toxicity
Weanling rats were given calcium polycarbo- phil in doses of 0, 3, 6, and 9 g/kg/day for 3 to 6 months; the only adverse effect was a lack of weight gain.4 No essential differences were observed among rats fed polycarbophil at dosages of 0, 1, 3, and 5 g/kg/day for 36 weeks.15 In another study rats were fed calcium polycarbophil administered in the diet at dosage levels of 1,5, and 10% (of polycarbophil) for 13 weeks, while a negative control group received only basal test diet and a positive control group received carboxymethyl cellulose at a level comparable to the highest level of calcium polycarbophil. Microscopic renal calcification was noted in a few rats receiving 5 or 10% polycarbophil or carboxymethyl cellulose; the finding was most marked in the latter group. Slight extra-renal calcification was observed in a few rats at the 10% polycarbophil dosing level. No other drug-related differences were observed between the control and drug-treated rats.4
Growth rate was depressed in rats fed, starting at 100-days of age, diets containing 6 to 25% resin.15 Weanling rats were given calcium polycarbophil at doses of 1.5, 3.13, 6.25, 9.4, and 12.5% of the diet for 5 to 17 weeks. The growth rate of the treated animals was comparable to the pair- fed control animals, indicating that growth was not adversely affected by the drug. No other abnormalities were observed.4
Four mongrel dogs, fed calcium polycarbophil in the diet at levels of 1,3, and 5 g/kg/day for 90 days, were free of any observable adverse effects. Male and female Beagle dogs were fed calcium polycarbophil in the diet at dosage levels of 1,5, and 10% (of polycarbophil) for 13 weeks; a negative control group received basal diet only, and a positive control group received carboxymethyl cellulose at a level comparable to the highest level of calcium polycarbophil. Diarrhea was noted in the negative controls, and soft stools were passed by the animals in the positive control group. There were no significant differences among the groups in body weights; physical or ophthalmological examinations; hematological, biochemical, and urinary determinations; and electrocardiographic appraisals. No drug-related gross or microscopic lesions were noted.4
Chronic Toxicity
When calcium polycarbophil was administered in the diet to weanling rats at doses of 0, 0.5, 2.5, and 5 g/kg/day for 13 months, only a decrease in weight gain at the higher dosage levels was noted.4
Similarly, no adverse effects were noted in mongrel dogs fed calcium polycarbophil for 12 months in the diet at doses of 0, 0.25, 1.25, and 2.5 g/kg/day.4
Teratology
No evidence of any teratogenic potential, toxicity, or adverse effects on fertility or reproduction was noted in male and female rats fed calcium polycarbophil for 60 days at doses of 0, 5, and 10% of the diet.4 No adverse effects were observed on viability, growth, behavior, appearance, vital organs, or hematology in newborn rat pups fed calcium polycarbophil for 21 days at dosage levels of 0,4, and 8 mg/day.4 In a study of pregnant rats animals were divided into several groups: a negative control group receiving a basal diet, polycarbophil groups receiving calcium polycarbophil in the diet at levels of 1, 5, and 10% (of polycarbophil), and a positive control group receiving carboxymethyl cellulose at a level equal to the highest dose of calcium polycarbophil. The positive control group showed a marked increase in the number of soft stools compared with the negative control group. No biological differences were observed in appearance, behavior, mean maternal body weight, mean maternal feed consumption, mean number of viable fetuses, post-implantation losses, total implantations, corpora lutea, fetal sex distribution, or mean fetal body weights in the calcium polycarbophil-treated groups.4
Overdose in Man
No cases of acute overdose with calcium polycarbophil have been reported to the manufacturer or published.
Clinical Studies
Only a limited number of published clinical studies have evaluated the safety and efficacy of polycarbophil and calcium polycarbophil. Indeed, in comparison with some other laxative agents, including other bulk-formers, I am impressed by the relative paucity of clinical data. A number of studies on the combination of polycarbophil and thihexinol, a cholinergic agent, have been published.26 30 However, I have reviewed only those studies in which polycarbophil or calcium polycarbophil were evaluated as single-entity preparations. Studies have been performed in normal subjects, bedridden and ambulatory patients with chronic constipation, and patients with acute and chronic diarrheal problems. In addition, nutritional studies have been conducted.
Normal Subjects
A double-blind, crossover study, of the effects of polycarbophil and psyllium mucilloid on stool water content was conducted in 10 subjects, 9 men and 1 woman ranging in age from 23 to 34 years, with histories of normal bowel evacuatorypatterns.2 Also evaluated were changes in stool frequency, ease of passage, consistency, and apparent volume (bulk) of stool, and the presence of side effects, such as epigastric heaviness, abdominal distention, cramps, and flatulence. Each medication was given in a daily dose of 5 g, divided into two equal parts and given at 12-hour intervals with 8 ounces of water. Because the psyllium mucilloid could not be prepared in tablet form, all test materials were prepared in capsules of identical size and appearance. All subjects ate foods with standard menus, but varying in individual amounts (recorded), which assured relative uniformity in dietary bulk. Total daily fluid intake was regulated at approximately 2,000 ml.
All stools passed during the initial 4-day control period and during each of the subsequent 4-day medication periods were collected; the medication periods were separated by a 3-day ''washout" period before the second medication was administered. The water content of the stools collected during the control period was compared with the water content of the stools collected during the medication periods.
The control period stools averaged 79% water, while the stools with polycarbophil and psyllium mucilloid contained an average of 86% water. The wet weight of the stools with polycarbophil was increased more than with psyllium mucilloid; the difference in wet weight of stools may be attributed to that portion of psyllium which was metabolized as well as to the greater hydrophilic activity of polycarbophil. Dry fecal weight variances were thought to be explicable by differences tn recorded dietary intake among subjects.
An increased frequency of stools was noted by 35% of subjects after polycarbophil and by 10% after psyllium mucilloid, while increased volume of stool was noted by 65% of subjects after polycarbophil and 40% after psyllium mucilloid. Subjective impression of increased "softness" of stool consistency was observed by 40% of subjects with both agents. Minor complaints of mid- epigastric heaviness or bloating were noted by 45% of subjects receiving polycarbophil, and by 30% receiving psyllium mucilloid. An increase in passage of flatus was apparent in some subjects.
While the results of this study in terms of increased hydration of stools seem impressive, 4day collection periods may not give truly accurate results, since an ordinary diet may be associated with gastrointestinal transit times of 65 hours or longer.31-33 No attempt was made to correlate administration of medications and fecal output.